THAILAND: Lampang
Lampang, Thailand - shared among Chinese, Western, Burma and Thai cultures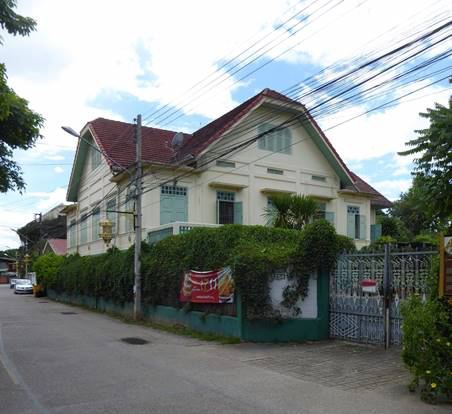 Baan Komsom

Built in 1917
Former owner was Paanol-Yaalangaa Komson.
This hip roof house was designed by a westerner lumberman and constructed by a Shanghai builder.
The mixing of concrete with gravels from the Wang River made a strong building.
The flood never happened to this house because the stilt level is the same as Wang River Bridge.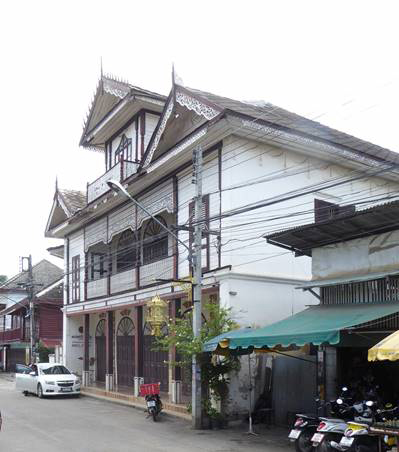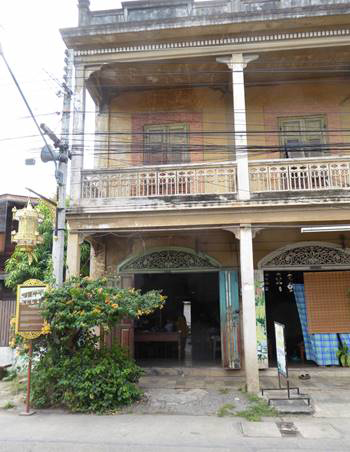 Yean si tai li ki Building
(Chinese Western Building)
Built in 1913
Former owner was Mr Jin Yuan (Chinese). It was the biggest depatment store in Chinese Market.
The building is fully decorated in western style with wooden stencils and stucco.
There is an antique safe embedded in the wall that resembles a small secret room.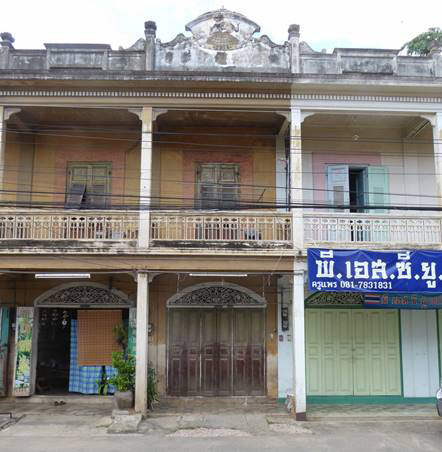 Baan Janviroj
Built in 1918.
The former owner was Mrs Tao, a rich Burmese lumberman's wife.
She was famous for Hang lay for elephant's console ceremony.

This blue hip roof was influenced by Western, Burmes and Chinese styles.
It is a double hip roof connected with the house, decorated with western style stained glass over jalousie window.
It is also decorated with western style geometric stucco.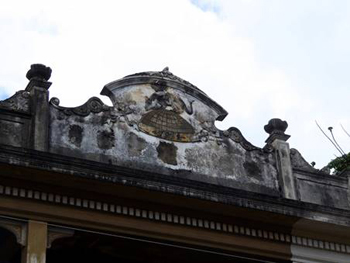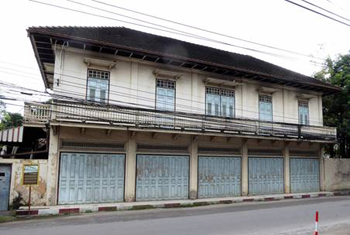 pictures by: Romeo Carabelli (ICOMOS France and ISC SBH member)
Copyright:
Romeo Carabelli, Architecte-Géographe PhD HDR
www.univ-tours.fr/carabelli - http://evolving-heritage.net/
CITERES - UMR 7324 CNRS et Université François Rabelais -
BP 60449 - 33 a. F. De Lesseps - 37204 Tours Cedex 03 - France -